My dad often talks about this thing that he loved as a kid called Pudding Cake. They don't make it anymore and he's been searching for a pudding cake recipe for a long time. My mom even tried to make some for his birthday, but it didn't turn out like the old stuff he had as a kid.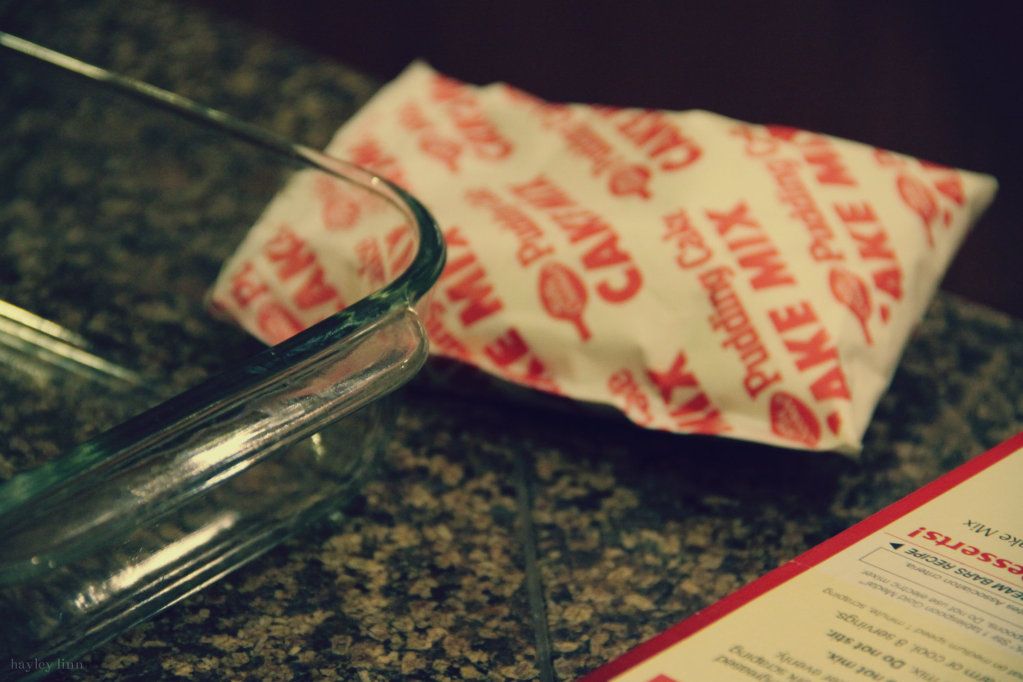 But one day he came home with two boxes of the cake mix saying he found some at Grandma's house. I was like "nuh uh. he's not going to eat that stuff, it's like thirty years old."
But I was wrong. He was going to go ahead and eat it anyway.
We both stayed up until 10:05 p.m. making it. I was the photographer, documenting the process and he was the baker.
He hasn't eaten it yet, but he will. Trust me. I just really hope he doesn't get sick.
xo,
Hayley